Shopping Cart
Your Cart is Empty
There was an error with PayPal
Click here to try again
Thank you for your business!
You should be receiving an order confirmation from Paypal shortly.
Exit Shopping Cart
DeNae Shewmake
DeNae is a nationally certified yoga instructor in
Vinyasa, Hatha and Yoga Anatomy. DeNae has
been teaching for several years in the
Burnsville and Apple Valley area and has over
800 hours of instruction time. DeNae works
hard to know her students needs and goals and
to create a fun, friendly environment.
Lori Kampa Kearney
Lori is a Certified Integrative Nutrition Health
Coach from the Institute of Integrative Nutrition
and owner of Mindful Health. Lori believes that
optimal health and healing begins with a mind-
body-soul approach and yoga is the best place
to start. She is passionate about getting to
know every member and to build the yoga
community at Platinum Yoga. Lori will truly
inspire you!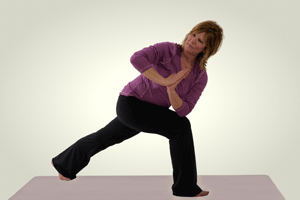 Christine Zeien
Yoga awakens the spirit, offers a peaceful
contentment, quiets the mind and grounds the
soul. Practicing yoga is life changing, and it is
my passion to enlighten this journey in others. I
completed my 230-hour yoga study/teacher
training certification with the Yoga Center of
Minneapolis. I am certified in Restorative Yoga,
and I have a RYT 200 designation with the
Yoga Alliance Registry. I also work in the
healthcare field and understand the importance
of the mind-body connection as well as
integrating health and wellness with a fitness
lifestyle. I am blessed to be part of the Platinum
Yoga team!
Diane Ghuran
Diane Ghuran started practicing yoga for the
physical benefits, and quickly discovered the
mental and emotional benefits as well. After 5
years of practice, she decided to embark upon
teacher training. She completed her 200 hour
Vinyasa training and 50 hour Extension
program. Diane also completed her Yoga Sculpt
training; making her certified to teach 2 different
forms of yoga (Vinyasa and Sculpt Yoga). She
loves to use her creativity and enthusiasm as a
yoga teacher. Yoga has been extremely healing
in her life. Learning to live in the present
moment has allowed her to create balance and
find peace in every aspect of her life. With her
focus on proper alignment and form, Diane
helps students modify their movement and
honor their body while building length and
strength. Diane enjoys seeing the change in
people when they enter a yoga class, and when
the leave- sweaty, open and joyful. When not
on the yoga mat, she is teaching kids how to
grow and thrive for a good outcome. She is also
a mother of one.
/